Anti- Aging Treatments in Henderson, NV offered by Sunset Hills Medspa
To reverse the signs of aging with our anti-aging treatments,

Andrea Warburton MSPHS, PA-C

offers non-invasive anti-aging treatments for both men and women such as Botox, PDO thread lift, body contouring, and other cosmetic procedures. It's never too early to experience the benefits of anti-aging treatments. When it comes to the signs of aging, prevention is the best treatment. Anti-aging treatments are available at Sunset Hills Medspa in Henderson, NV. For more information, contact us or schedule an appointment online.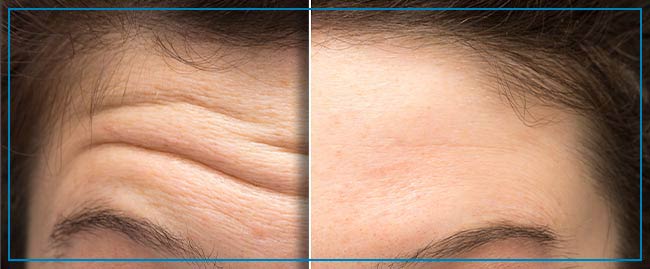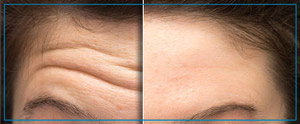 Table of Contents:
What is an anti-aging treatment?
When to start anti-aging treatment?
How does sunset hills medspa treat anti-aging?
What is an anti-aging treatment?

The epidermis of normal healthy skin has a smooth cornified layer that acts as a barrier against water and environmental damage. The color and tone of the skin are even and unblemished. A number of components are abundant in the skin, including collagen, elastin, and glycosaminoglycans, or GAGs.

As we age, we naturally experience intrinsic aging, which occurs on its own without any external influences. Each year, a person loses about 1 percent of their collagen supply in their skin after they turn 20. Due to this, skin thins with age and becomes more fragile. Furthermore, sweat and oil glands are not functioning properly, less elastin is produced, and less GAG is formed.

A boom in wrinkle-removal and anti-aging products has emerged in the beauty industry during the last decade. Day by day, new products and procedures are being developed to meet the growing need to maintain a youthful appearance.
In order to build an effective anti-aging skin care routine, one must consult a dermatologist or beauty expert. In order to make recommendations based on your unique needs, the skin professional will first assess your problem areas.
When to start anti-aging treatment?

The most common skin concerns that accompany aging are wrinkles, fine lines, sagging skin, crow's feet, and age spots; unfortunately, no one is completely immune to them. Anti-aging products have become increasingly important as we age, which is why it is advisable to start using them as early as possible.

It is common for your body to produce plenty of collagen and elastin during your teenage years, though everyone's body is different. Once you reach your 20s and 30s, production gradually declines. Natural fibres such as collagen and elastin support the structure of the skin. The skin's firmness comes from collagen, while its tightness comes from elastin. It is important for the skin to have these two fibers in order to remain healthy and youthful.

By combating the adverse effects of aging early on, you can save your skin from more problematic concerns in the future. Take preventative measures at a young age to ensure healthy, happy skin at an older age, even if your skin seems smooth, firm, and radiant at the moment.
How does sunset hills medspa treat anti-aging?

In order to keep skin healthy and supple, preventing the visible signs of aging is critical. Your confidence will also boost when you look young and beautiful on the outside. As a result of modern cosmetics technology, we have access to an array of skincare products. To find what suits your skin type best, it's essential to really know your skin type in this sea of beauty products.

The staff of experts at Sunset Hills Medspa will work with each patient to determine the perfect anti-aging treatment for their beauty and skincare goals. Sunset Hills Medspa has a long list of treatment options well suited to various patient needs. Botox, microdermabrasion, chemical peels, and skin-tightening are among a few of the most popular options to reduce the signs of aging.

Most commonly, Botox injections are used to improve appearance by relaxing muscles that cause wrinkles, resulting in a more youthful appearance. Microdermabrasion involves a minimally invasive procedure that is used to improve the texture and tone of the skin. A chemical peel can improve the appearance of skin concerns and conditions such as sun damage, wrinkles, fine lines, age spots, acne scarring, melasma, and other concerns and conditions related to the skin. Generally, non-surgical skin tightening procedures use targeted energy to heat deeper layers of skin, stimulating collagen and elastin production and gradually improving skin tone and texture. Fibrous tissue can also be affected by some treatments to help smooth cellulite.

Anti-aging treatment is available at Sunset Hills Medspa. We serve clients from Henderson NV, Gibson Springs NV, Boulder City NV, Las Vegas NV, Paradise Hills NV, Midway NV, and Winchester NV.