Buttock Thread Lift Specialist in Henderson, NV
Do your buttocks have fine wrinkles, sagging, flat spots, or a decrease of gluteal muscle? Andrea Warburton MSPHS, PA-C offer non surgical PDO thread butt lift treatment to achieve your desired beauty goals. Butt lift is a cosmetic procedure that gives your buttocks more volume, contour, and curve. To lift the sagging butt and achieve a rapid butt lift, PDO thread is inserted during the procedure that give instant butt lift and it is also stimulates the body's own collagen production. Make your buttocks appear naturally curved, contact us today or visit us online to book an appointment. We are located at 2510 Wigwam Parkway, Suite A-102, Henderson, NV 89074.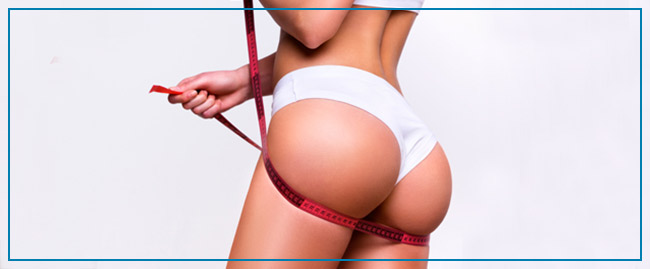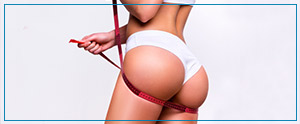 Table of Contents:
What is a PDO Butt Lift?
Is a non-surgical butt lift worth it?
Who is a good candidate for a PDO butt lift?
How long does a PDO butt lift last?
Achieving that perfectly perky buttocks can be impossible for many people, which is why there are so many different options available on the market for butt lifts. However, many people are not comfortable with enduring an invasive medical procedure or regularly receiving injections. PDO butt lifts are an effective, non-surgical, minimally invasive procedure that offer beautiful results to allow patients to get the booty of their dreams without the risks associated with man other procedures available.
What is a PDO Butt Lift?

PDO (polydioxanone) butt lifts are one of the most effective methods for non-surgical and minimally invasive butt lift procedures. The procedure consists of PDO threads being placed just under the surface of the skin along the targeted area for treatment and in a pattern that resembles mesh to effectively hold the skin in place. The placement of these threads will allow for the skin and targeted area to be suspended and have the effects of gravity on the area be significantly lessened. These lifting threads can also be used in conjunction with volumizing threads to provide a plumping affect to the skin as well that results in a smooth and noticeably rounder buttocks. The threads used are similar to surgical sutures, which help to stimulate collagen synthesis under the surface of the skin, further promoting volume in the treated area.
Is a non-surgical butt lift worth it?

There are a few different options available for non-surgical butt lifts, most of which will involve regular injections. PDO thread butt lifts are a great and effective option that offers natural but noticeable results that can last up to two years. The placement of the threads has proven to lead to further elastin and collagen production even once the results have already started to develop, allowing for even more lift and rounding to occur multiple months after the procedure. The results can be fairly subtle but are easily adjusted with touch-up appointments. Each treatment only takes around 1 hour to complete, and requires essentially no down-time. As well, side effects are much more minimal and less likely than injectables and the surgical butt lift options, making PDO thread butt lifts well worth it.
Who is a good candidate for a PDO butt lift?

PDO thread butt lifts are a great option for anyone who wants to tighten any loose skin around their buttocks and wishes for a rounder, more plump butt without having to endure a surgical procedure. Not everyone is comfortably undergoing invasive procedures such as Brazilian butt lifts or wishes to receive injections regularly, which is why effective options for butt lift procedures are an incredible alternative. However, the procedures may not be as effective for those with underlying skin conditions or other health conditions, or for those who desire permanent and more dramatic results.
How long does a PDO butt lift last?

The total amount of time that you will be able to enjoy the maximum results provided by a PDO butt lift can depend on a number of factors, including your age and the aftercare. On average, PDO butt lifts will last from anywhere from 1 to 2 years, with results that can last a bit longer in patients who are in their 20s or 30s due to the increased production of elastin and collagen in the skin. However, the results are beautiful and long-lasting for patients of any age. The professional that provides the PDO butt lift procedure will ensure that you have all necessary information and recommendations regarding proper aftercare and expectations before you leave the clinic to maximize your results and ensure your health and safety. It is recommended that you avoid consuming alcohol in the first couple of weeks following the procedure to reduce the risk of swelling in the treated areas. The results provided from the procedure can start to take effect after 2 to 3 weeks as the threads take on their original shape, with the final results taking effects around 4 to 8 weeks following the procedure. A check-up appointment will likely be scheduled around 2 weeks post-procedure to ensure that the area is healing evenly and to add any more threads if deemed necessary to attain desired results.

For more information, contact us or schedule an appointment online. We are conveniently located at 2510 Wigwam Parkway, Suite A-102, Henderson, NV 89074. We serve clients from Henderson NV, Paradise Hills NV, Midway NV, Boulder City NV,Winchester NV, Gibson Springs NV, Las Vegas NV, and surrounding areas.