Women's Anti-Aging Treatments in Henderson, NV
Aging symptoms develop as we get older our skin loses elasticity, and collagen. To delay the sign of aging Andrea Warburton MSPHS, PA-C offers anti-aging treatments as per your age. Anti-aging treatment can help to rejuvenate and revitalize the skin by stimulating collagen production and helping to reduce the appearance of fine lines, wrinkles, age spots, and sagging skin. To learn more about the treatments, contact us today or book an appointment. Your satisfaction is our top priority. We are located at 2510 Wigwam Parkway, Suite A-102, Henderson, NV 89074.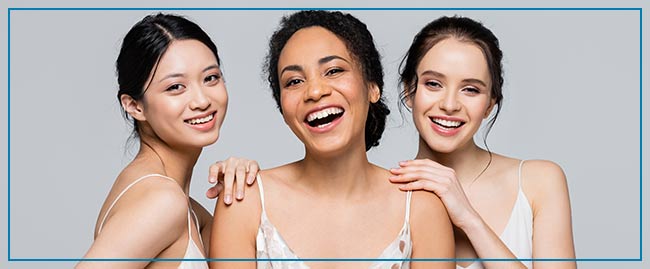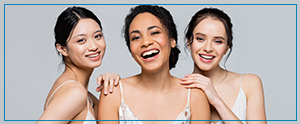 Table of Contents:
What are the signs of aging?
When is the best time to start using anti-aging treatments?
How can I stop my face from aging?
How can a woman make her skin younger?
What are the signs of aging?

Aging impacts everyone. As we age, our skin begins to lose its natural elasticity as a result, we develop lines and wrinkles. Everyone ages differently and it is possible to delay early signs of aging with proper treatment and preventative measures such as a good skincare regimen. Common signs of aging include:

Wrinkles and lines: Fine lines, crow's feet, and wrinkles are often the most noticeable signs of aging. The elastin and collagen fibers that keep our skin taut and firm weaken, which causes wrinkles.

Dull skin: Older skin renews itself more slowly, every 4 to 6 weeks, as opposed to younger skin, which does so every 3 to 4 weeks. With age, it is common to notice that the skin has lost its youthful glisten.

Age spots: Overexposure to UV rays is the main cause of age spots, also known as liver spots, which are reddish or brown in color. Age spots result in a blotchy appearance that ages the complexion.

Uneven skin tone: The skin becomes uneven in certain areas as we age. Due to unevenness, the skin may appear older than it actually is.

Dry skin: When we are young, our skin is highly hydrated, giving it a dewy appearance. With age, the skin's capacity to hold moisture declines, resulting in dryness and dehydration.
When is the best time to start using anti-aging treatments?

As early as your 20s, your skin begins to age. This change is a normal part of life, but there are many things that can hasten or slow skin aging, including habits, the environment, and lifestyle decisions. One of the best ways to slow down skin aging is to start the path to prevention early. Long-term benefits can come from taking preventative measures when you're younger, perhaps in your 20s as opposed to your 30s.

It is also never too late to start taking care of your skin and taking measures to reduce the visible signs of aging. Even in your 50s and 60s, treatments can be performed to significantly improve the texture and tone of the skin, provide hydration and rejuvenate the complexion. No matter how old you are and what skin concerns you have, the talented team at Sunset Hills Medspa is able to provide you with the results you desire.
How can I stop my face from aging?

There are a variety of tactics that can be used to slow the onset of visible aging signs. Some of these tactics are:

– Wearing high SPF sunscreen on a daily basis.
– Avoiding excess sun exposure, such as tanning.
– Wearing sunglasses, hats and other sun protection.
– Avoiding smoking and exposure to smoke.
– Avoiding excess alcohol.
– Using retinol or retinoid products.
– Using antioxidants and peptide serums.
– Maintaining a consistent and intentional skin care regimen.

In addition to the above strategies, some signs of aging may require further treatment to fully resolve them. The most effective anti-aging treatments include:

– Laser resurfacing
– Chemical peels
– Dermabrasion
– Microdermabrasion
– Dermal fillers
– Botox

To determine which treatment is right for. your skin type and skin goals, you should consult a specialist. Our knowledgeable team is ready to answer all your questions and find the perfect fit for your skin concerns and budget.
How can a woman make her skin younger?

A woman can enhance her appearance with a rejuvenated, youthful-looking complexion that can be acquired through a number of treatments. These treatments include laser resurfacing, dermal fillers and chemical peels. Depending on the signs of aging present, different treatments may be recommended to revitalize the skin and improve its texture, tone and hydration.

At Sunset Hills Medspa, we offer a broad variety of remedies to have your skin looking healthy, youthful and glowing. After a thorough consultation, the most optimal treatment options will be discussed with you. Rest assured that at our clinic, you will receive the highest quality treatment and care. If you want to rewind the clock, look no further than our experts. We can help you achieve your skin goals, so book an initial consultation today! For more information, contact us or schedule an appointment online. We are located at 2510 Wigwam Parkway, Suite A-102, Henderson, NV 89074. We serve clients from Henderson NV, Midway NV, Gibson Springs NV, Las Vegas NV, Boulder City NV, Paradise Hills NV, Winchester NV, and surrounding areas.