Body Sculpting Procedure Specialist in Henderson, NV
Body sculpting is a fat removal treatment that addresses drooping skin, extra fat, and loose tissues. This procedure can help you achieve your beauty objectives. Discuss your goals with

Andrea Warburton MSPHS, PA-C

, she is dedicated to helping you in selecting the right body sculpting treatment for you. You're just one step away from your ideal body! You've already done the hard work with exercise and dieting, and now all that's left is a final touch with body sculpting. We can provide it here at our medspa. For more information,

contact us

or visit us online to book an appointment. We are conveniently located at

2510 Wigwam Parkway, Suite A-102, Henderson, NV 89074

.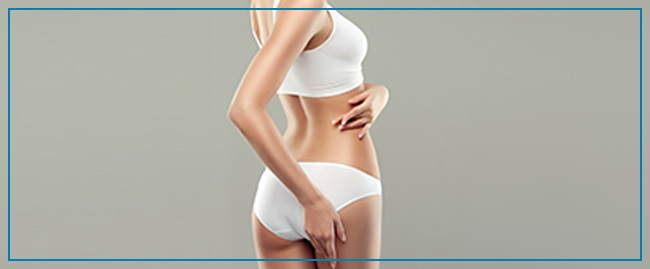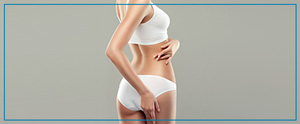 Table of Contents:
What is Body Sculpting?
How can Sunset Hills Medspa help me?
What is fat freezing for body sculpting?
Can I get a body sculpting procedure in Henderson, NV?
What is Body Sculpting?

A body sculpting procedure reshapes the body through medical or surgical means. The removal of excess skin, reshaping or contouring of an area, and/or removing excess fat can be accomplished in several ways.

Weight loss is not usually associated with body contouring. The result will be a shaped body and excess skin removed from areas where weight loss is not possible.

The goal of body sculpting is to feel and look thinner, or to achieve a specific shape. In cases when diet and exercise fail, it is often applied to problem areas. Excess skin can also be surgically removed to make the skin appear smoother and younger. A procedure like this may be beneficial for people who have excess skin after losing a significant amount of weight. Also, the procedure can help improve loose, saggy, or wrinkled skin that is caused by aging. Most parts of the body can benefit from body contouring.
How can Sunset Hills Medspa help me?

Body sculpting procedures at Sunset Hills MedSpa offer a wide array of benefits. Many individuals have tried weight loss programs, diet, and exercise, and some stubborn pockets of fat remain. With body sculpting procedures the staff of professionals at Sunset Hills MedSpa can target pesky areas of fat and help produce significant and permanent results.

Body sculpting produces permanent results. Subcutaneous fat cells are selectively targeted and broken down, so they can never return or be replaced by new ones. After puberty, the human body does not produce fat cells.

When performed on an adult, cryolipolysis or radiofrequency body-sculpting are sufficient to permanently destroy fat cells that have been removed surgically or non-surgically. Fat cells grow or shrink as you gain or lose weight. Diet and exercise can permanently preserve the results of body sculpting. If you gain a few extra pounds, your doctor may recommend another round of treatment.
What is fat freezing for body sculpting?

Fat freezing, also known as cryolipolysis, is a nonsurgical fat reduction procedure that uses cold temperature to reduce fat deposits. Localized fat deposits or bulges that do not respond to diet and exercise can be reduced using this procedure. Obese or significantly overweight people should not use it.

There is FDA approval for cryolipolysis to treat fat deposits beneath the chin, upper arms, inner and outer thighs, upper back, lower back, abdomen, hip/flank, and underneath the buttocks.

Four months after initial treatment, studies have shown an average fat reduction of 15 to 28 percent. After treatment, you may notice changes as early as three weeks later. Within two months, there is a dramatic improvement.
Can I get a body sculpting procedure in Henderson, NV?

People of all ages can benefit from body sculpting procedures. With body contouring, you can get rid of some annoying fat areas in just a few weeks. It is important to determine your suitability for body sculpting before undergoing the procedure. Body sculpting can help you reduce fat in problem areas that don't respond to exercise or diet, regardless of your gender. Fat around the belly, back, and love handles can be reduced through body contouring. Body contouring is perfect for people who exercise regularly and eat a healthy diet, but cannot get rid of stubborn fat, like belly fat or back fat. Candidates should be in good health and have a BMI of less than 30. Since body sculpting is primarily used to lose fat, and not weight, a person who is close to their ideal weight would be an ideal candidate. If you are 10-20 pounds overweight, a body contouring procedure may be right for you.

Body sculpting procedures are available in Henderson, NV, with Sunset Hills Medspa. We serve clients from Henderson NV, Midway NV, Gibson Springs NV, Las Vegas NV, Boulder City NV, Paradise Hills NV, and Winchester NV.