How Much Does Botox Cost in Henderson, NV?
Botox is capable of treating crow's feet, frown lines, forehead wrinkles, and more.

Andrea Warburton MSPHS, PA-C

offers affordable botox injections to eliminate the sign of aging. If you are looking for a treatment that will help you look younger, the professionals at Sunset Hills Medspa can help you. For more information, contact us or schedule an appointment online. We are conveniently located at

2510 Wigwam Parkway, Suite A-102, Henderson, NV 89074

.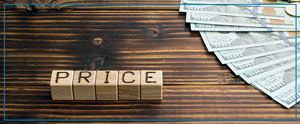 Table of Contents:
How Many Units Are Used Per Treatment?
How much does botox cost for crow's feet?
Is botox worth the cost?
How Much Does Botox Cost in Henderson, NV?
How Many Units Are Used Per Treatment?

In Botox Treatments, the number of Botox units used will vary from person to person. Depending on your gender, the area to be treated, the strength of your facial muscles, and anything else that may influence the amount of Botox you need, we will customize your Botox units. The Henderson, NV location of Sunset Hills Med Spa offers Botox Treatment.

Foreheads, crow's feet, and frown lines are the most common areas for Botox injections. Botox is always measured out in units regardless of where you purchase it. Botox (botulinum toxin) is FDA-approved and cosmetic professionals have guidelines to follow.

Typically, crow's feet require 10 to 12 units per eye, frown lines require 20 units, and forehead lines also require 20 units. This is the general guideline for the quantity of Botox units required; however, this is subject to change to suit the needs of each patient.

During your visit to Sunset Hills Medspa, you can receive multiple Botox injections. All three areas would require 64 units if you wanted to treat them all. Treatment areas may require less depending on their severity. During a consultation, your cosmetic professional would make recommendations based on this guide. It is essential that you listen to what they have to say and ask all the questions you have.

It is important to inject Botox (bacterium clostridium botulinum) into just the right injection sites for the best results, just like with other cosmetic treatments. Injection specialists and plastic surgeons can provide effective treatment only if they choose the right injection site and dosage.
How much does botox cost for crow's feet?

It is helpful to inject 10-15 units of Botox into the crow's feet on the sides of the eyes to lift the brow. Most people think that injecting Botox into the forehead lifts the brow, but that is not true. When Botox is injected into the forehead, it temporarily paralyzes the forehead muscles. It is the forehead muscle that lifts the brows, so when paralyzed, the brows lower.

Botox injections under the eyebrows and around crow's feet lift the eyebrows instead. Crow's feet are caused by a muscle pulling the brow down. It is possible to lift the brow by paralyzing the muscle around this eye (orbicularis oculi).

The recommended number of units of Botox for crow's feet is usually 10 to 12 for each eye. This means treating both eyes typically requires 20 to 24 units. The average cost per unit is anywhere between $9 and $20 depending on several factors.

It will depend on your individual needs how many units you will receive. For patients with severe wrinkles and fine lines, more than the recommended guidelines may be necessary.

Botox penetrates more deeply into men's facial muscles because they have stronger muscles. The treatment of crow's feet may require 15 units per side for a man. No two patients are alike, and the units required will vary depending on each patient's needs.
Is botox worth the cost?

Botox is cost-effective in comparison with surgical procedures for wrinkle reduction. It is possible to spend thousands of dollars on surgical treatment. Additionally, you will experience pain, a lengthy recovery period, and possible complications.

In most cases, Botox treatments last between four and six months. When you repeat the process over time, however, you can have a longer interval before you need follow-up treatments. To make Botox last longer and to keep the cost down, there are many things you can do. Your provider will give you tips to make the most out of your Botox injections.
How Much Does Botox Cost in Henderson, NV?

Botox can be a transformative procedure for patients, combatting the signs of aging and helping them look and feel better. Because there are so many variables associated with Botox costs the best way to find out the price is to consult staff at Sunset Hills Medspa. They will explain the costs and nature of the procedure, so you are fully prepared. We serve clients from Henderson NV, Gibson Springs NV, Boulder City NV, Las Vegas NV, Paradise Hills NV, Midway NV, and Winchester NV.