Ozempic Weight Loss Specialist Q&A
At Sunset Hills Medspa,

Andrea Warburton MSPHS, PA-C

, and his professional team provide an effective injectable method for lowering the risk of stroke and heart disease. It suppresses your appetite and keeps you feeling full for a long time. To lose excess weight, ozempic can assist patients in achieving significant weight loss and improving health outcomes. It is used in conjunction with diet and exercise to regulate blood sugar in people with type 2 diabetes. For more information, contact us or book an appointment online. We are conveniently located at 2510 Wigwam Parkway, Suite A-102, Henderson, NV 89074.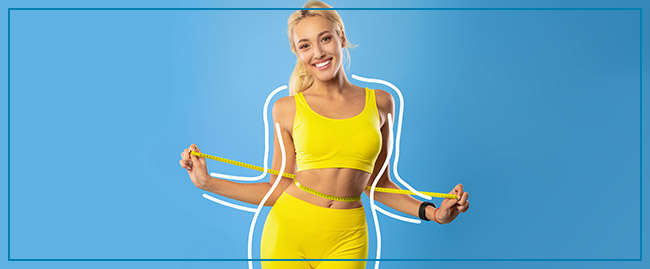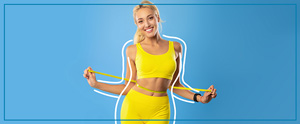 Table of Contents:
What is Ozempic?
How does ozempic work?
Who qualifies for ozempic injections for weight loss?
What does ozempic cost?
What is Ozempic?

Ozempic, also known as semaglutide, received approval as a diabetes medication in 2017. While the manufacturers of Ozempic refer to weight loss as a side effect, various research studies have demonstrated its effectiveness in treating obesity as a standalone medical condition.

Ozempic, along with other anti-obesity medications, doesn't merely address overeating by reducing appetite. Instead, it induces changes in how the body responds to food.

These medications enable the body to seek a lower weight range, and this effect might not be solely attributed to reducing food intake. By altering the body's responses to food, Ozempic presents a valuable option in the treatment of obesity and has shown promise in providing effective therapeutic benefits for individuals struggling with this condition.
How does ozempic work?

Ozempic operates as a glucagon-like peptide-1 (GLP-1) receptor agonist, with its active component being semaglutide. This medication enhances the impact of the naturally occurring hormone GLP-1 by activating GLP-1 receptors throughout the body.

The hormone GLP-1 influences both blood glucose levels and weight through multiple crucial mechanisms. It affects the hunger centers in the brain, specifically in the hypothalamus, resulting in reduced hunger, appetite, and cravings. GLP-1 slows down the rate of stomach emptying, effectively extending the feeling of fullness and satiety after meals.

Consequently, Ozempic brings about decreased hunger, prolonged fullness, and ultimately contributes to weight loss. By leveraging the effects of GLP-1, semaglutide in Ozempic addresses both blood glucose levels and weight management, making it a promising option for individuals with diabetes and obesity.
Who qualifies for ozempic injections for weight loss?

To qualify for Ozempic injections for weight loss purposes, individuals should generally meet certain criteria, although there are no standardized requirements for obtaining a prescription. Healthcare professionals assess each case individually to determine if Ozempic is suitable for supporting weight loss.

Typically, most healthcare professionals will consider prescribing Ozempic for weight loss if a person has obesity, which is indicated by a body mass index (BMI) of 30 or higher and has faced challenges in losing weight through traditional methods, such as following a lower-calorie diet and increasing physical activity.

Additionally, some healthcare professionals may extend Ozempic prescriptions to individuals in the overweight BMI category if they have weight-related health conditions, such as high blood pressure or elevated cholesterol and triglyceride levels.

The decision to prescribe Ozempic for weight loss is made based on a comprehensive evaluation of the individual's health and weight management needs. Ozempic can be a life-changing treatment for those struggling with obesity, as it leverages the power of GLP-1 to reduce hunger, curb cravings, and promote weight loss.

Shedding excess weight not only improves physical appearance but also significantly reduces the risk of various health complications associated with being overweight. By addressing both weight and health concerns, Ozempic offers a potentially transformative solution, fostering a healthier and more fulfilling life for eligible individuals.
What does ozempic cost?

The cost of Ozempic can vary based on the prescribed dosage, but on average, it is typically around $900 per month. Ozempic does not have any generic versions available. However, there are options to potentially reduce the cost of Ozempic through savings programs and health insurance coverage.

The extent of health insurance coverage for Ozempic may differ based on the specific condition for which it is prescribed, such as type 2 diabetes versus weight loss. The pharmacy you use, and the coverage provided by your particular insurance plan also play a role in determining the cost.

If you find that your current health insurance does not provide adequate coverage for Ozempic, you can explore alternative GLP-1 medications in consultation with your healthcare provider. By exploring different insurance options and discussing alternatives with your healthcare provider, you can work towards finding an affordable solution for obtaining Ozempic or alternative medications to support your treatment needs.

Ozempic for weight loss is available at Sunset Hills Medspa. For more information, contact us or book an appointment online. We are conveniently located at 2510 Wigwam Parkway, Suite A-102, Henderson, NV 89074. We serve patients from Henderson, NV, Midway, NV, Las Vegas NV, Gibson Spring NV, Paradise Hills NV, Boulder City NV, Winchester NV, and surrounding areas.